Cybersecurity
A Knowledgeable and Proven Cybersecurity Consultant Serving Washington DC and Beyond
Tackling the critical security challenges of our time
We bring a Top Secret (TS) Facility Clearance, staff with Public Trust, Secret and TS clearances, as well as more than a decade of experience protecting mission-critical infrastructures for our Government customers. Our experience includes conducting 24/7 risk analysis support, supporting Command Cyber Readiness Inspections (CCRI) and supporting FISMA compliance, as well as developing and using cybersecurity to support broader federal initiatives.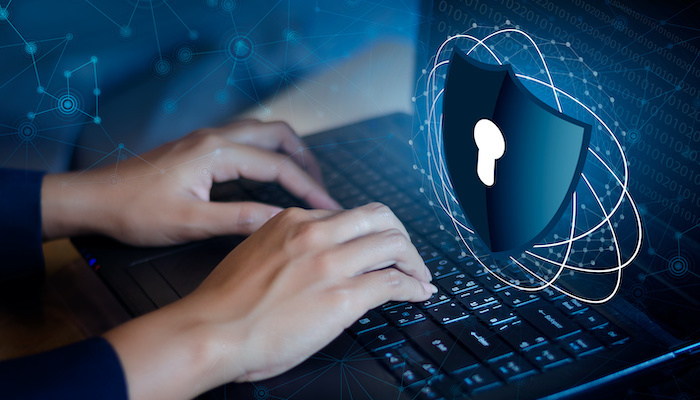 Proactive Cybersecurity Solutions
VETS' approach to cybersecurity involves incorporating security within all facets of development and operations. VETS uses a Continuous Integration and Continuous Delivery (CI/CD) framework to increase deployment frequency by using tool automation, Agile processes, and cybersecurity best practices. We help Agencies shift traditional thinking from IT siloes towards distributed responsibility for cybersecurity, knowledge sharing, and effective use of CI/CD automation tools and processes. Below are two examples of our experience.
Our team is available to perform a wide range of invaluable cybersecurity services, including vulnerability assessments, penetration testing, data encryption, network security audits, incident response, and more. Employing industry-leading analytics, our cybersecurity experts can help your organization guard against remote cyber threats as well as those with direct network access. Predicting and safeguarding against data theft, tampering, or defacement is difficult for any commercial or government entity, but with cybersecurity services from VETS, your organization can operate with confidence knowing your data is protected.
Join Our Team
If you are interested in becoming part of a great team dedicated to professional growth, willing to help others grow and who wants to challenge your limits, then VETS may be the place for you. Come build your future with us. Join VETS and become a vital part of both your success and ours.
Search Job Openings