Leadership
IT Leadership for Today and The Future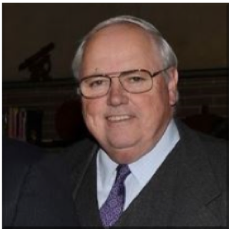 Jim Moody
President and Chief Executive Officer
Our owner, Jim Moody, is a Veteran who received invaluable experience while working at Fortune 500 and award­-winning IT Small Businesses. Our customer base has included the Department of Defense, US Army, Navy, Air Force and Marine Corps, as well as the Departments of Health and Human Services, Homeland Security, Treasury, Agriculture, Commerce, Veterans Administration, and many others. Our core competencies include Information Technology Services and Administrative Support Services.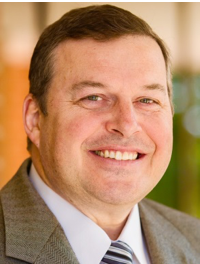 Mark Muller
Senior Vice President
Mark Muller oversees the day-to-day management of VETS' portfolio of civilian projects and corporate management services, and leads business development activities to support VETS' overall growth strategies.
A leader in IT services in both the public and private sectors for more than 30 years. Mr. Muller has experience working in National Security, Civilian, and Health related agencies, as well as in technical and IT services in the commercial space. With experience in both privately held and publicly traded companies, Mark's vision, support, and leadership emphasizes exceptional customer service, care of employees and partners, business development and growth, mission services operations and organizational and personnel development, as well as recruiting and retention.
A leader with extensive management experience across large enterprise IT programs, Mark has worked as a senior manager and technical lead on large-scale integration/fielding operations and customer support programs for DISA, FAA, FMS, US Army, Pentagon Renovation, IRS, USDA, OPM, and the VA.
In the commercial market, Mark provided a variety of services leveraging strategic partnerships like IBM, BMC, and HP to deliver a suite of enterprise solutions to commercial and state and local entities, including Micron Technology, Inc., Columbia Gas, Mission St Joseph Hospital, and Detroit Public Schools. In addition to leading large IT service programs, Mark was the Director of Operations for a Research and Development organization and also served as a Product Manager for a set of mobile encryption solutions that were successfully sold to public agencies, such as the DEA, NSA, & DOJ, as well as to private companies (domestic and international).
More recently, Mark has focused on Civilian, Health, and Veterans Affairs opportunities as a senior account strategist, and business development executive. The velocity and volume of the vehicles allowed him to engage on dozens of VA proposals per year. This time period, while extremely busy, has also been very rewarding as a way to support his fellow veterans.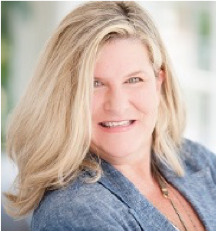 Stephanie Clemons
Vice President of Staffing Pros
Stephanie Devine Clemons is a versatile, proven professional with more than twenty years of experience in business development, process improvement, program management, and sales – primarily in, but not limited to, commercial and government sectors. Through the years, Stephanie has built highly motivated, successful teams in both sales and recruiting organizations. On the commercial side, she was tasked to create a recruiting organization from scratch to support and grow a Fortune 50 Financial Services Customer with national locations that included Charlotte NC, San Francisco CA, Minneapolis MN, Phoenix AZ, and St Louis MO, with both on and offshore delivery capabilities.
On the Federal side, Stephanie was tasked with creating a recruiting organization to support Enterprise in Florida, Maryland, and Virginia, including Professional Service openings. She was instrumental in the company's growth from 180 to 650 employees over two years. Stephanie is a valued bid contributor with numerous large awards. Customers include Wells Fargo, Duke Energy, GEICO, Fannie Mae and Freddie Mac, along with Federal Customers in various agencies – DOJ, FBI, DOD, and The White House – because in the end, it all comes back to people.
Stephanie has lived around the country and overseas; after almost 20 years in the Washington DC area. She now makes her home in Charlotte NC with her husband and three beautiful children.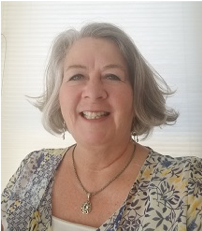 Christine Beamer
Vice President of Contracts and Pricing
Christine Beamer has over 30 years of experience specializing in Federal Government Contracting and Cost Accounting. She currently supports Veterans Enterprise Technology Solutions, Inc. (VETS) as Vice President of Contracts and Pricing. Christine's focus at VETS is on contracts management. She leads a team of Contract Administrators responsible for all corporate contract functions. Her expertise in preparing price proposals and understanding the many pricing trends has been a factor in VETS wins and successes over the years. Christine provides guidance and subject matter expertise to VETS leadership regarding contract and proposal related items, including pricing strategies, bid analysis, FAR interpretation and risk avoidance.
She has previous corporate experience as an Assistant Controller and a Cost Accounting Manager for a large corporation in which she managed their billing, accounts receivable and revenue recognition teams. Christine has also worked as a Consultant and supported many small businesses' contractual and pricing needs, including various assignments consulting and training new users on Costpoint (Deltek).
Christine currently lives in South Carolina where she has been working remotely for VETS for more than 10 years.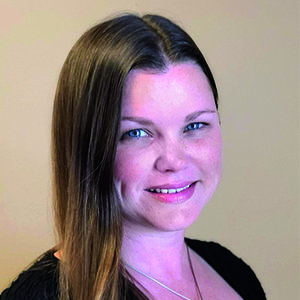 Kendele Underwood
Director of Corporate Operations
Kendele Underwood holds an Associate degree in Information Systems Technology and HR Generalist certification. She is a member of the Society for Human Resource Management (SHRM) and a Notary Public for the Commonwealth of Virginia. She has more than 15 years of experience in Human Resources, managing all aspects of HR to include hiring, training, supervising, and directing staff. Her focus at VETS is on management and compliance in which she leads the Human Resources, Accounts Payable, Accounts Receivable, Payroll, Office Management, and IT departments with responsibility for all corporate functions.
Kendele has created, applied, and managed strategically, transformational HR plans/programs across all functional areas of HR, as well as disciplinary actions, performance improvement plans (PIP's), individual development plans, investigations, and terminations. She leads the Affirmative Action Program to include successful completion of two OFCCP audits in recent years, as well as all annual reporting. Kendele collaborates with cross-functional staff and operational leadership to achieve and maintain an effective, regulatory compliant HR division as well as oversight of multiple corporate departments and staff. She plans, coordinates, and facilitates annual benefits enrollment for health and retirement, medical, dental, vision, Section 125 FSA, Section 132 Commuter, and STD, LTD, and 401K offerings.
Kendele also has extensive experience with Service Contract Act (SCA) group benefits and administration for SCA staff who are governed by wage determinations mandated by the Department of Labor (DOL). In addition to administering workers' compensation, disability, and FMLA claims, she serves as liaison with carriers on all insurance filings. She spearheaded the development of a comprehensive Employee Handbook and Supervisor's Manual that include all employee forms and detailed internal procedures to ensure federal and state regulatory compliance, as well as operational consistency across VETS.
She is an active member of the Mecklenburg Lioness Club, where she was nominated as Lioness of the Year for 2018-2019. She also serves on the Advisory Board for the Orchestra 2100, Encore! Kids program, which is a non-profit music and art program benefiting Mecklenburg County and other Virginia elementary school students.
Kendele resides in Skipwith VA and is based at the VETS Corporate Office in Clarksville VA. In her free time, she enjoys culinary arts and spending time with her family.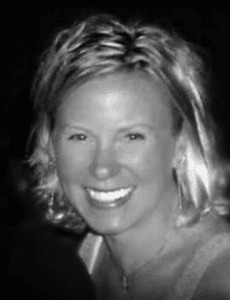 Jennifer Boit-Gonzalez
V.P. Recruiting and Corporate Security
Jennifer has over 30 years of industry experience supporting various arms of the Government including: DoD, DOE, DHS, FAA, and DOJ. Her vast knowledge of the Government world helps translate skillsets into careers. As the VP of Recruiting for VETS, Inc., Jennifer works with all levels of management to fill our most challenging positions. As the corporate Facility Security Officer (FSO) Jennifer is responsible for all VETS clearances. This unique combination makes her an expert in the field of cleared recruiting and has experience successfully staffing positions for our intelligence communities. Jennifer received her bachelor's degree from Clemson University.